Programming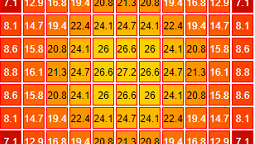 Heat Grid Simulator
A program to simulate thermodynamic heat transfer. As certain cells are heated up, simulate how the heat spreads out to the neighboring cells.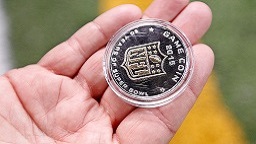 Coinball
A program to simulate the game "Coinball" from FiveThirtyEight's Riddler Classic for October 13th, 2017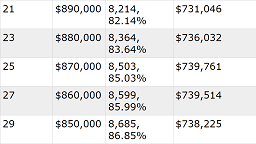 Squishyball
A program to simulate the series of "Squishyball" from FiveThirtyEight's Riddler Classic for July 14th, 2017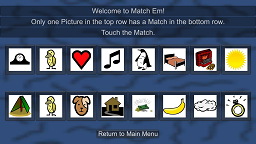 Match Em
Match Em is a fun but sometimes frustrating game where all you have to do is find matching items.
Map Challenge
Map Challenge (work in progress) is an educational game that challenges you to find five items on your map.
Molecular Music Box
Molecular Music Box is a music app that creates algorithmic solo piano music. Musicians and non-musicians can experiment and create some beautiful and some strange music.
Music
Tom recorded 28 podcast episodes of "Making My Own Music" about recording and arranging original music. That podcast was then rebranded to "Inside Video Game Music" where Tom interviewed video game composers, and recorded 10 episodes.